BestEssayHelp.com Review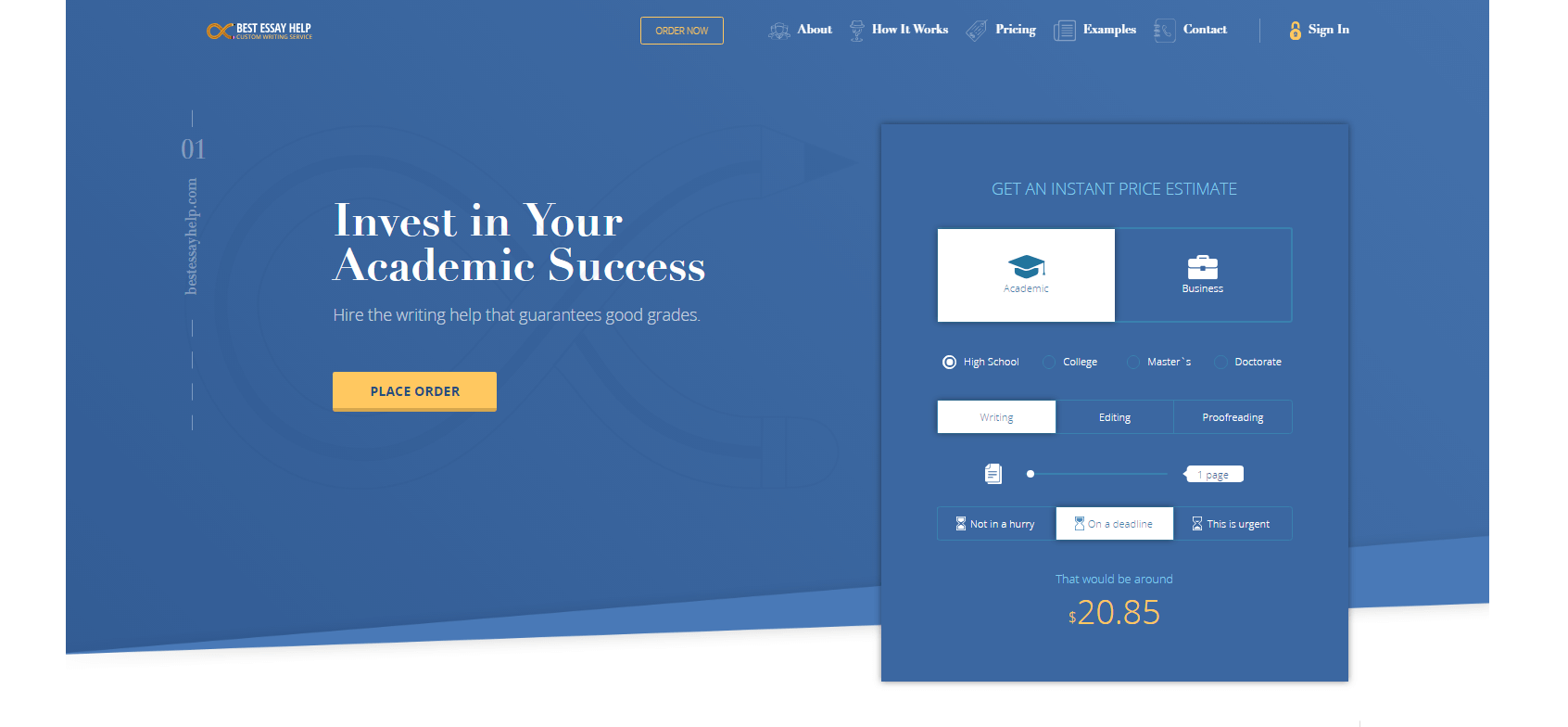 Price:

star star star star star_half

Service:

star star star star star_border

Discounts:

star star star_border star_border star_border

Usability:

star star star star_half star_border
7
General Information
When customers look for custom writing services, they want to have confidence in the company's ability to deliver a high quality paper at a reasonable price. While there are plenty of services that make good on their promises, the majority are not what they seem. Our job is to provide unbiased reviews so that you can make informed choices about which company is best for you. For this review, we take a look at BestEssayHelp.com. According to their website, they offer high quality academic writing services to students from every corner of the world. But can they be trusted? Here is what we discovered.
Usability
The website has a calm, blue color scheme. It is also well organized and contains most of the relevant information and none of the unnecessary, rambling text that commonly seen on other websites. The only real drawback is that we could not find any "services" page that spells out everything they offer. Instead, we found links to a few of their general services.
Guarantees
Expert academic writers
Plagiarism-free papers
On-time email delivery
24/7 customer support
Strict privacy policy
Specialization
In order to figure out exactly what they offer, we had to use the drop down menu on the order form. This was sort of a tedious way of finding out if their services include PowerPoint presentations, film reviews, and on-line test taking. We believe that customers will be inclined to use other services when in doubt, so we would suggest that BestEssayHelp revamp their website.
What we gather is that this company can handle most academic writing as well as editing/proofreading. They do not seem to offer any services to professionals or business owners though.
Our Order
The best way to find out if BestEssayHelp is good at its job is to order a paper for ourselves. This time we asked for a two-page business plan based on the idea of opening a small coffee shop in Madison, Wisconsin. We gave the writer a 24-hour deadline. All things considered, the paper was not half bad. Sure, it was clear that he/she was improvising a bit, but that was to be expected. There were a couple of glaring grammar mistakes that confirmed our suspicions that this was not a native-English speaker. We would estimate that a paper like this would get a student a C+ or perhaps B-.

Payment/Special Offers
Papers start at $17.55 for a high school-level paper. Basic college papers run at $21 or more. But what we found grating is that there was not truly a price calculator. The one that existed included extremely general inputs such as "Not in a hurry" "On a deadline" and "This is urgent." That could mean a whole lot of things depending on how you define "urgent." In addition, there was no price table. In order to get a real price quote, you are required to register and fill in some information. That seems like kind of a waste of time, especially if you end up deciding that the cost of your paper is too high.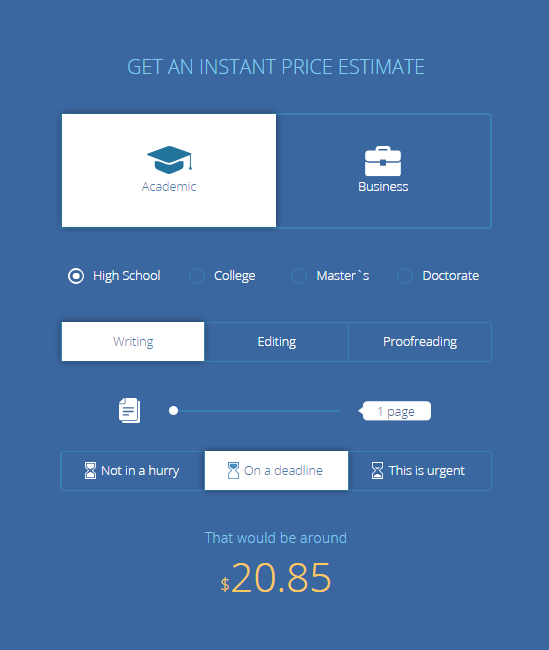 There were no discounts or special offers to speak of, another great disappointment.
Free Extras
Revisions
Title page
Reference list
Plagiarism report
Summary
While we have complete confidence that BestEssayHelp has good intentions, we believe they are badly managed. In addition, no C+ paper is worth the kind of money they are charging. There are plenty of other services that are far more affordable and dependable at the same time.