CustomWritings.com Review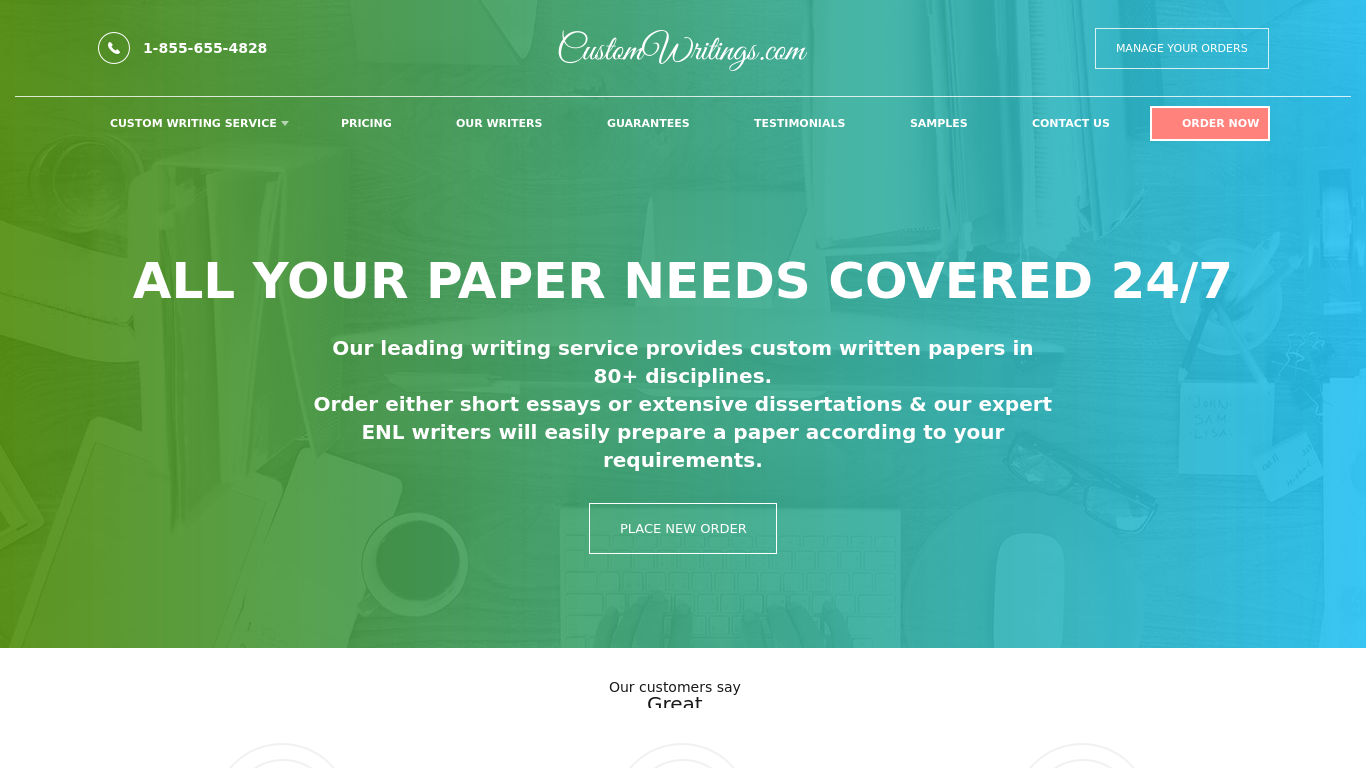 Price:

star star star star star

Service:

star star star star_border star_border

Discounts:

star star star star_border star_border

Usability:

star star star star star_border
7.5
General Information
Next on our review list is CustomWritings.com, a custom writing company that purports to offer high quality writing based on a bidding system rather than set prices. They offer a full range of services that should impress any potential customers. Ultimately, there are a lot of really good companies out there while others are only good at disappointing their customers. In which category does CustomWritings belong? Let us take a look.
Usability
The CustomWritings website looked perfectly fine. The color schemes were visually pleasing and the layout was well organized and informative. With all of the in-your-face custom writing websites that we are constantly coming across, it is nice that they kept things relatively simple. However, problems arose once we went through the bidding process. Frankly, it was neither convenient nor did it save us any time. We waited for the bids to pop up...and eventually they did. The profile pictures were a bit sketchy. We question whether the writers would honestly allow their identities to be known. In any event, the most important measurement is the quality of the paper, not whether the profile pics are legit.
The range of services is great. You can order any type of paper; you just need to wait and see if someone with proper qualifications is available to complete it.
Guarantees
Money back guarantee
Free revisions
Strict identity protection policy
Original content
24/7 customer support
Specialization
As noted, CustomWritings offers a vast array of services to help both college students and professionals. Among their more common college writing services are custom research papers, PowerPoint presentations, and term papers. They also cater to graduate students by writing full and partial dissertations and thesis papers. For students entering college, the expert writers can help with both admissions and scholarship essays. They also write custom CVs and resumes for professionals and graduates who are entering the workforce for the first time. Aside from custom writing, they also offer proofreading and formatting services that can make papers look their best.
Our Order
As we do in all of our reviews, we order a paper so that we can report on our own personal experiences with the service. In the case of CustomWritings, we asked for a 5-page research paper about Pearl Harbor. It was to be double-spaced, cited according to APA guidelines, and we asked for 5 reputable sources. We gave the writer 7 days to complete the order. When we wrote messages to the writer, they seemed to convey a sense of confidence, which is why we were surprised at how mediocre the paper was. It was not the worst paper in the world, but it might have gotten an actual student a C at best. In spite of their guarantees, there is no possible way that CustomWritings provided us with a native-English speaking writer. A three of the sources checked out fine, but it was clear that the content from the other two sources was entirely made up. Those articles simply did not contain anything that the paper claimed.
Payment/Special Offers
We could not really make much sense of the pricing policy. On one hand, the website contains a table with the three quality levels (Standard Quality, Premium Quality, and Platinum Quality) along with the price that corresponds to the deadline; on the other hand, if this is a bidding system then the pricing table is completely meaningless, isn't it? In any event, we ended up paying around $120 for our paper! We did not bother paying for a title page or reference page because what was the point? (More on that below). On the bright side, we believe customers can have confidence that CustomWritings is legit since they offer secure payment options such as PayPal and major credit cards. In other words, you can always dispute a charge if you do not get what you paid for.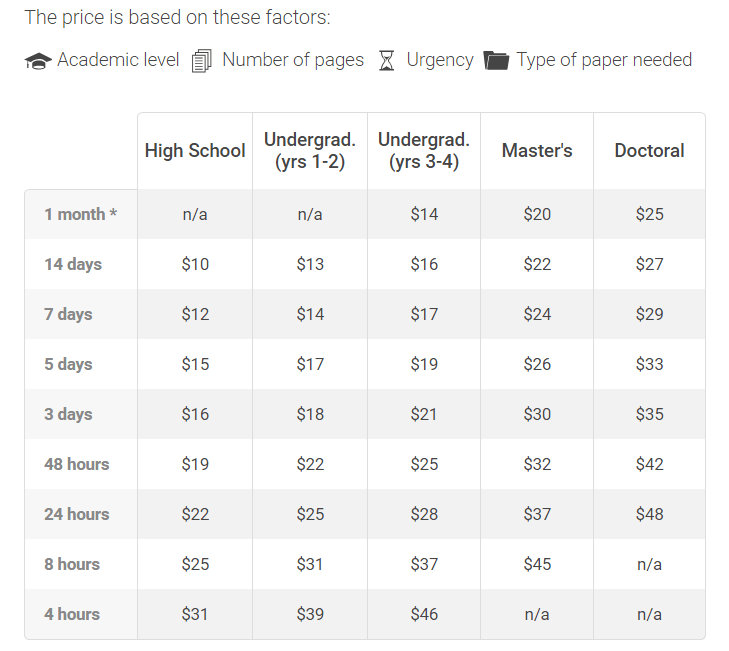 They do not offer any discounts at all. While this is not necessary a deal-breaker, at this point it is odd when a company that charges so much for their services does not at least provide some relief. The fact that the writer wanted to charge us for the title page and reference page was really ridiculous. While it was not necessary for us to have one, a customer who planned to turn the paper in certainly would!
Free Extras
Revisions
Plagiarism checker
Formatting (APA, MLA, Harvard, Chicago/Turabian)
Summary
We would not recommend this service. CustomWriting.com has a long ways to go if they want to join the Big Leagues. The paper was simply not good enough and the prices were unreasonable.