GradeMiners.com Review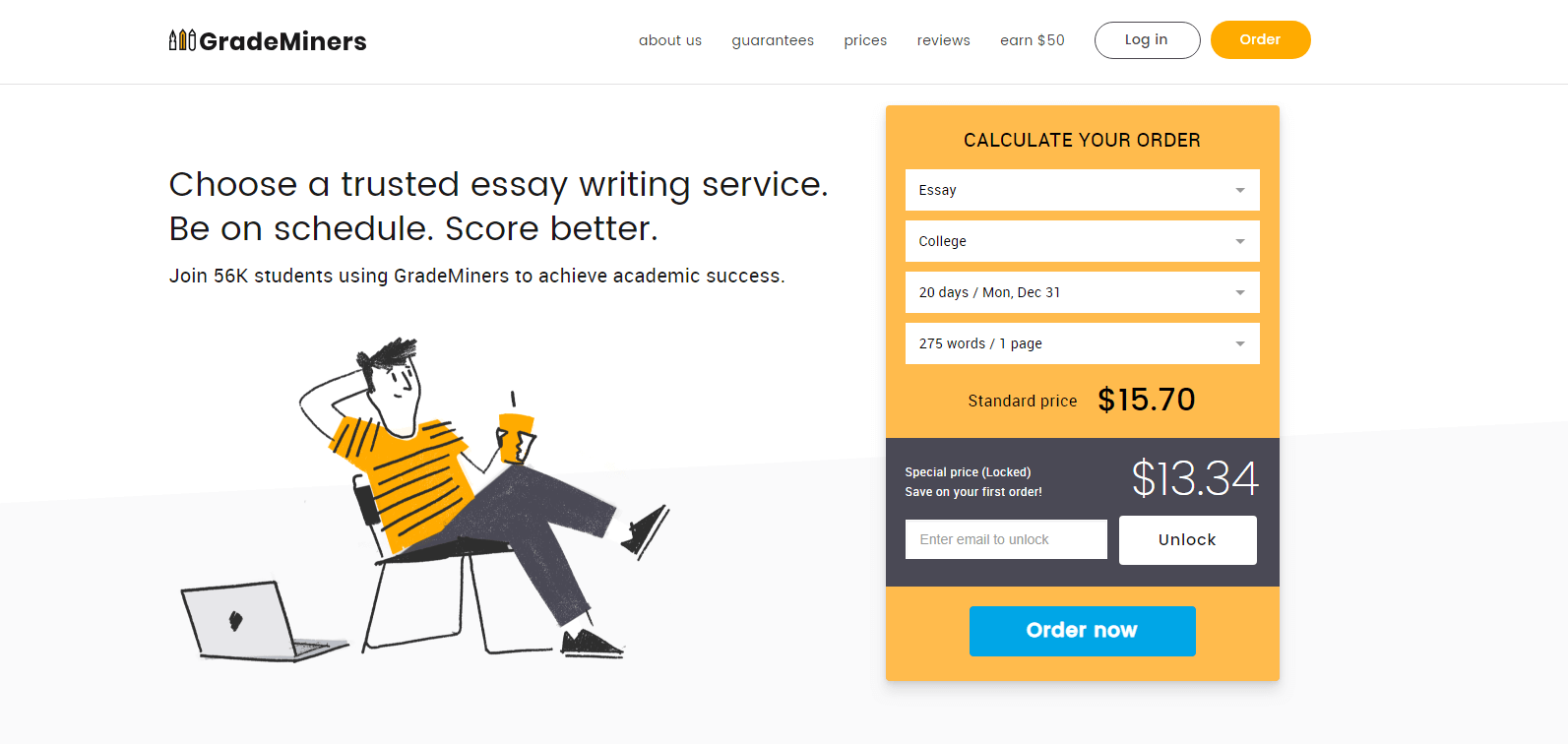 Price:

star star star star_half star_border

Service:

star star star_half star_border star_border

Discounts:

star star star star_border star_border

Usability:

star star star star_half star_border
6.3
General Information
When it comes to choosing the right custom writing service, it is important that the company be able to provide high quality papers, reasonable guarantees, a strict confidentiality policy, and affordable prices. To that end, we are taking a look at Grademiners, a highly polarizing company that boasts a lot of positive feedback but also has its share of detractors. They offer a variety of custom writing services with a focus on students ranging from high school through graduate programs. They are also able to accept orders on any topic and level of complexity. Aside from their writing services, they can also provide editing/proofreading help along with rewriting and formatting. What did we think about their performance? Read on to find out?
Usability
We were certainly impressed with GradeMiner's website and could certain understand how it could be used to attract customers. All of their features are clearly spelled out on toolbar and the layout is modern and sleek without being distracting. One of the common annoyances we see in custom writing websites is the overuse of text. The information tends to be unnecessary and we doubt that most readers even bother looking at it. Fortunately, this is not an issue with GradeMiner's website. Finally, they have a super handy price calculator that allows customers to find out how much their services cost without having to register an account beforehand. They also have a wide list of policies, which is a hallmark of any reputable company.
Guarantees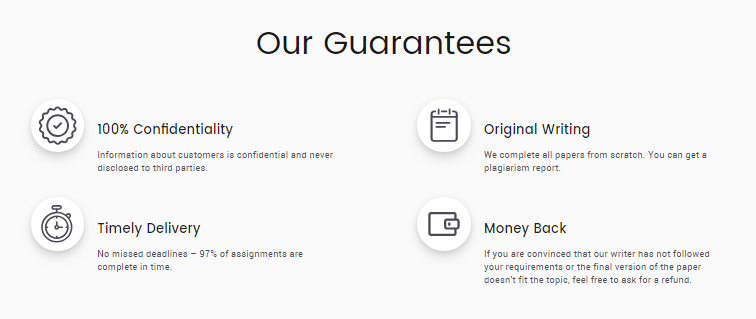 Specialization
Most websites contain a list of services at the top of the website, but it is a bit trickier GradeMiners since you have to scroll to the bottom. Even then, it is in relatively small print. This is our only qualm about the website design itself. In any event, they offer case studies, term papers, homework, dissertations, and several other writing services. When you click on each service, you are provided with more details.
Our Order
We were pretty intrigued to find out what would happen when we ordered a paper given that this tends to be one of those "you either love them or hate them" kind of services. We ordered a 5-page college-level paper with a 7-day deadline. The topic was The Origin of the Modern Olympic Games. We asked for APA formatting, and 5 reputable sources. The paper that we received was cute, as patronizing as that sounds. We could tell that the writer tried their best, but they fumbled around with their transitional phrases (for instance, writing "further on" when they actually meant "furthermore") and wrote "can be able to" multiple times, much to our irritation. The language was highly repetitive and the insights were like that of a 6th grader who was trying hard to convince the adults in the room that she was practically one of them. We were not sure what to make of any of this, so we ordered a second paper on a similar topic and requested another writer. Although this writer did a slightly better job, we could only conclude that these papers were written by a reasonably educated 19-year-old Eastern European with upper intermediate English abilities. But the thing is that we were promised a college-level paper from a native English speaker with decades of experience!
Payment/Special Offers
As is the case with most companies, GradeMiners' prices are based on such factors as the academic level, number of pages and urgency. At $11.87/per page for a high school-level paper, the prices are very reasonable. Even a paper with a 3-hour deadline ($44.95) is around $15 less than the industry average.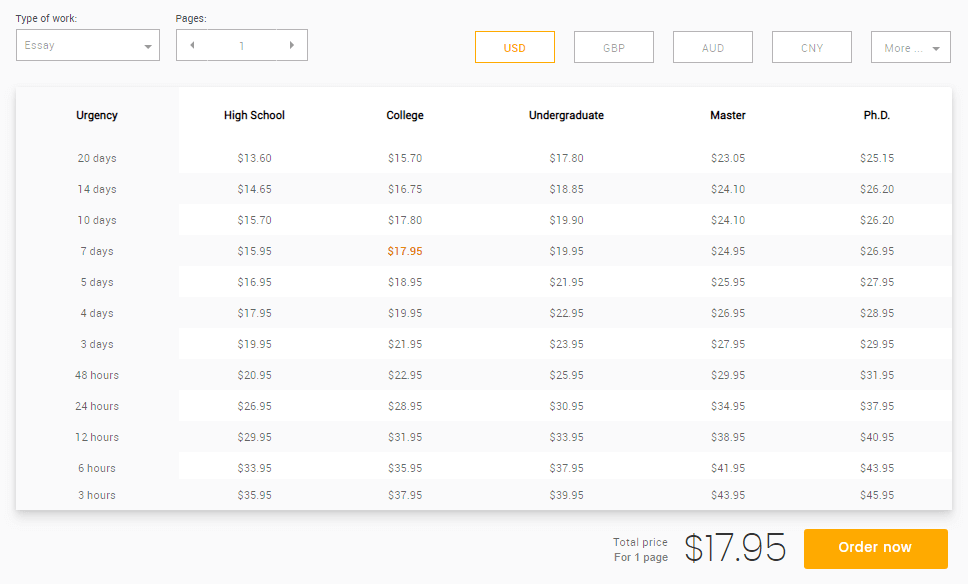 Aside from affordable prices, they also provide first time customers with an automatic 15% discount, which is on par with some of the more generous offers that other companies provide.

Finally, they have a discount program for return customers, but the savings can only be used as credits to be used when ordering future papers. In other words, there is no way to cash them out. By contrast, there are plenty of other companies that allow their customers to keep that money and spend it as they wish.
Free Extras
Citation Generator tool
Title Page Generator tool
Online plagiarism checker
Essay samples
Summary
We really wanted to give this company a good rating. The website is good and the prices are excellent. But we strongly believe that any student hoping to get anything more than a C is asking for too much. We definitely would not recommend GradeMiners for graduate-level work. In the end, the decision is up to you, but we believe there are other websites that are far less risky, especially if your goal is to see your GPA go up, not down.