EssayOnTime.com Review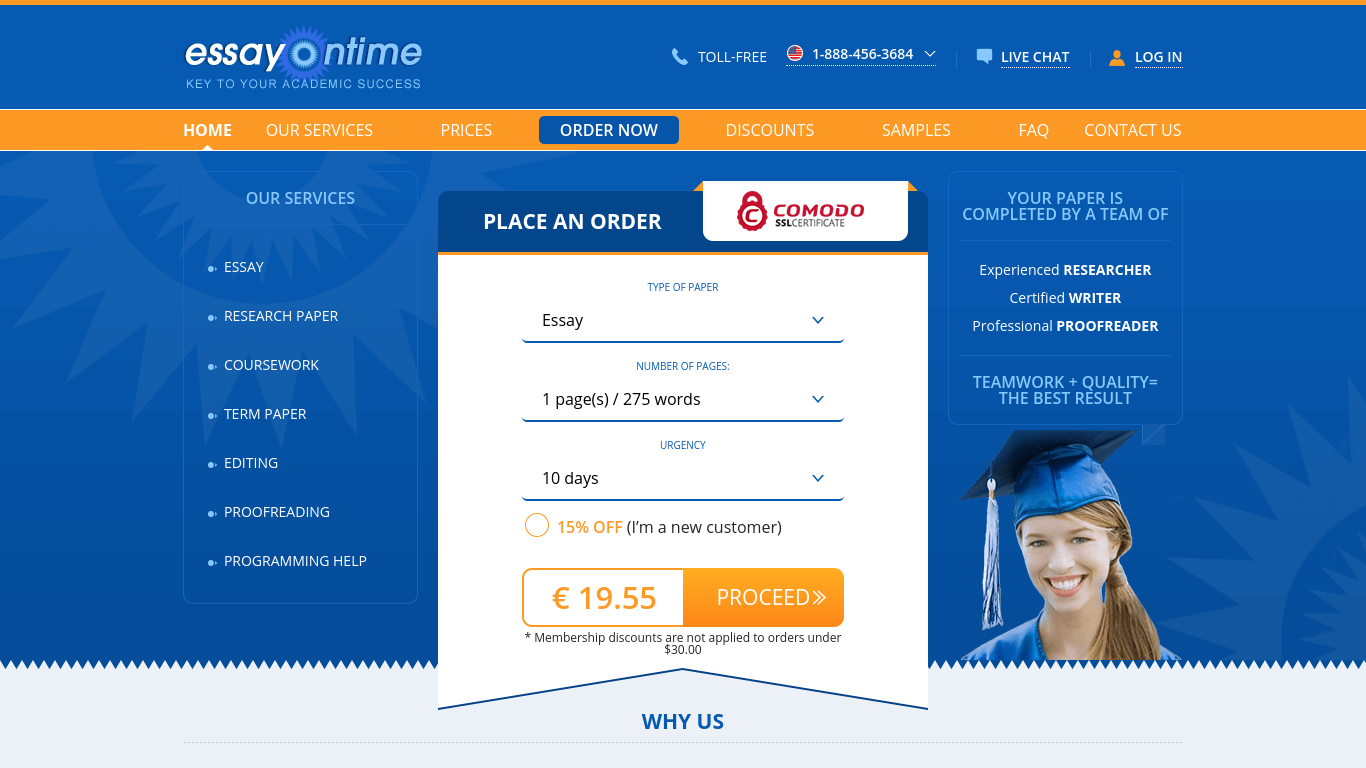 Price:

star star_border star_border star_border star_border

Service:

star star star_border star_border star_border

Discounts:

star star_border star_border star_border star_border

Usability:

star star star star_border star_border
3.5
General Information
These days there are dozens upon dozens of custom writing services out there, but how can you distinguish the good from the bad? The purpose of our reviews is to help answer this question. For the current review, we are taking a look at Essayontime.com, a custom writing company that offers a variety of services for both students and professionals alike. In order to determine their reliability, we looked through their website in search of some indicators. Of course, as with all reviews we also ordered a custom paper so that we could gain some first-hand knowledge about their services. Read more to find out what we discovered.
Usability
Our first impression is that the website looks fine. It is fairly easy to navigate and contains enough information without becoming overly cluttered with text. The toolbar on top conveniently guides prospective customers to the website's various pages including their services, prices, discounts, samples, and FAQ.
Guarantees
The company claims to hire only US-based writers, can handle all topics regardless of academic level, delivers premium quality work, and offers 24/7 customer support.
Specialization
When looking at the services that Essayontime offers, we were extremely impressed at how comprehensive the list is. They accept essays and assignments of every degree of complexity, have a professional team of editors, and offer a variety of specialized services for professionals as well. Based on the companies we have reviewed so far, we have yet to come across another service that offers more. Here is a breakdown of their offerings: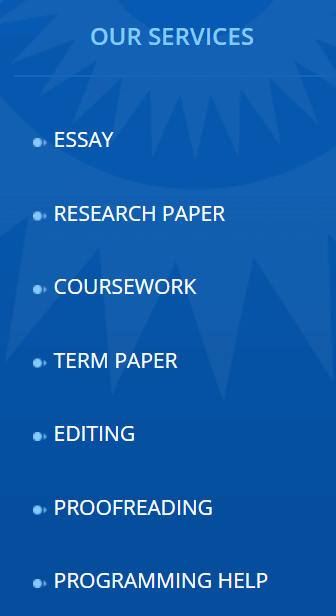 Our Order
We requested a 5-page college-level essay (double-spaced) on the topic of American government with a 7-day deadline. It was to be cited in MLA style and contain 5 legitimate sources. When we got our completed paper, we were surprised to discover how poorly written it truly was. The grammar mistakes were inexcusable and the formatting was totally off. The writer appeared to spend a lot of time going through a thesaurus in order to replace commonly used words with ones that sounded impressive, but the result was a paper that made no sense. The sources also came from random people with Blogspot accounts rather than from respected publications. Had we been students, this is not the kind of paper we would have felt confident about turning in.
Price Policy/Special Offers
The prices were shockingly high. In fact, the lowest price is $21.99/page, which is a full $10 more than the industry average. If this were intended to be a premium website strictly for professionals, the prices could probably be justified. But the fact is that college students - who make up the bulk of these companies' orders - expect to be able to buy custom writing without being charged such exorbitant fees.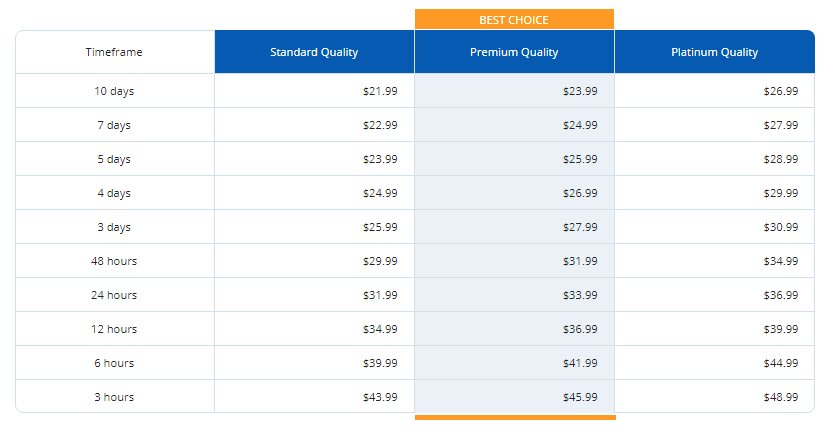 Essayontime.com offers a 15% discount for all first-time orders, which is fairly standard in the industry. But again, given how high the prices are to begin with, this does not provide a whole lot of relief. They have a loyalty discount program in which customers receive lifetime savings once they reach a total of 15 pages (5% off), 50 pages (10%), and 100 pages (15%). Considering a lot of companies provide the 15% discount after 50 pages, there is hardly anything generous about this service's offers.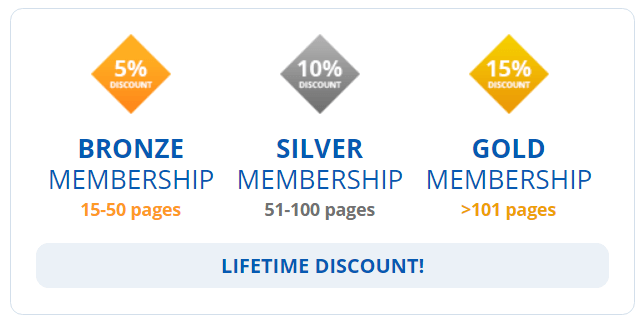 Free Extras
Title page and reference list;
Amendments if necessary.
Summary
In an ideal world, we would love to be able to give a high rating to every company, but EssayOnTime.com is a textbook example for why we do not. Our paper was ridiculous as is their pricing policy. We had to put up a good fight in order to get our refund, which we eventually did. Anytime the best attribute of a company is their refund policy, that is never a good sign.