EssayHave.com Review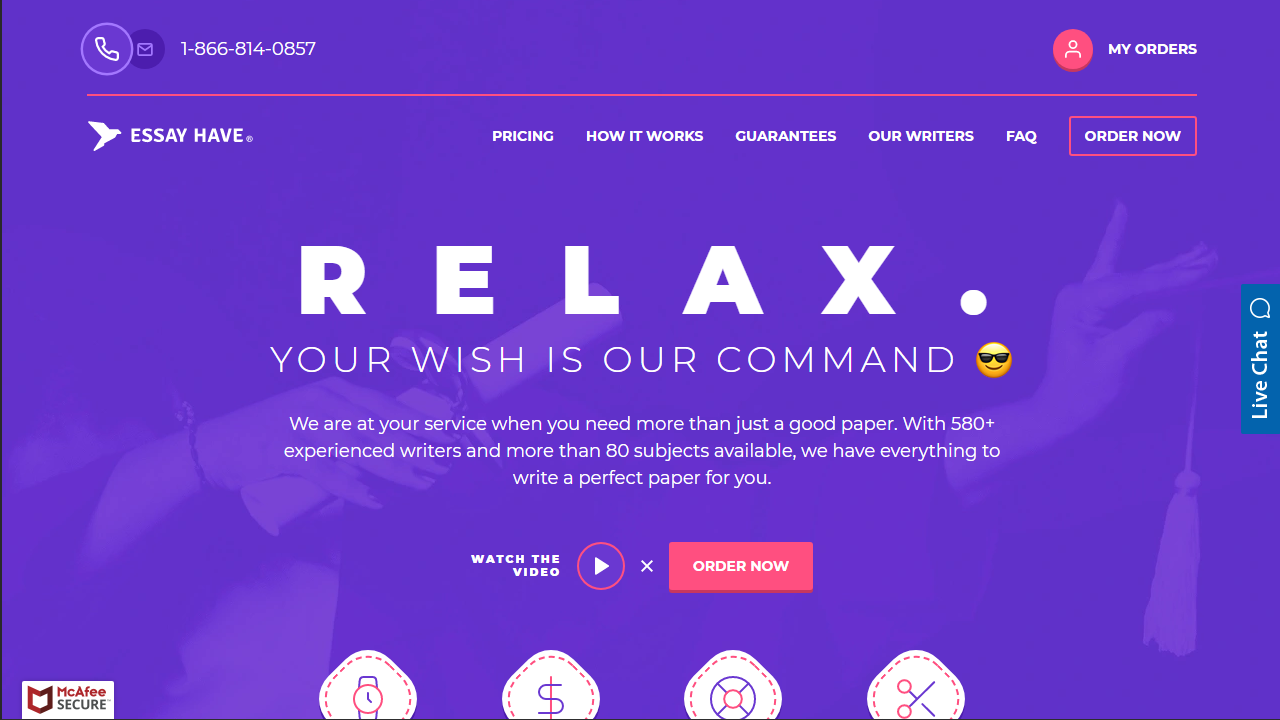 Price:

star star star star_border star_border

Service:

star star_border star_border star_border star_border

Discounts:

star_border star_border star_border star_border star_border

Usability:

star star star_border star_border star_border
3
General Information
There are a lot of custom writing companies these days, but how many of them are actually worth it? For this review, we take a look at EssayHave.com in order to find out if they can produce a quality paper that hypothetical students could be proud of. They offer a wide range of services for students, professionals and pretty much everybody in between. Some of their most popular options are custom essay writing, dissertations, business reports, and even college admissions essays for those aspiring to enter their dream school. Let us take a look and see how EssayHave.com measures up with the rest.
Usability
The website is anything but slick and flashy. But it gets the job done, which is what matters the most. Everything is well organized, we had no problem finding the pages containing details about their pricing policy, FAQs, ordering process, etc. Zero complaints, basically.
Guarantees
Money back policy
Plagiarism-free papers
Strict confidentiality
Original content
Specialization
We were pretty impressed with the versatility of EssayHave. They offer services for students from high school all the way up to doctoral-level and even law school and MBA programs. The drop down menu on the order form makes it easy to find the right service.
Of course, aside from custom writing they can also polish up papers through their editing services and even rewrite papers so that they meet the professor's requirements. In theory, they should be able to get any job done.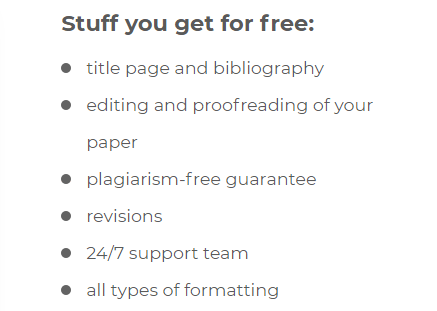 Our Order
We usually order a college-level paper 5 pages in length with a 7-day deadline, but in this case we were curious to find out how well EssayHave could handle Master's-level work. We only asked for 3 pages, but we chose a really tricky subject: the dynamics of state-level politics in Michigan. Since the company boasts that their writers are qualified, we fully expected them to deliver on their promise. Unfortunately, the paper was a complete mess. The structure was sloppy, the research and terminology were way too simple for graduate-level work, and this writer could not even get the formatting style right! We had asked them to follow APA guidelines, but it appears that they made up their own nonsensical style on the spot.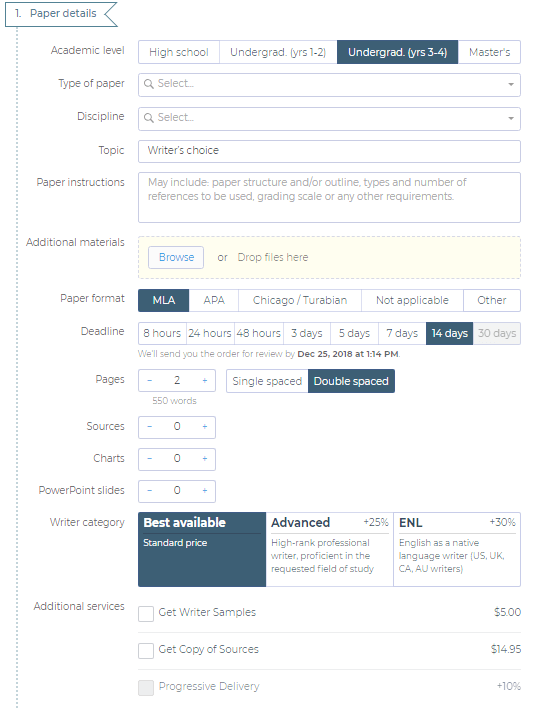 Payment/Special Offers
At EssayHave, the price for their services depends on the usual factors: page length, complexity and deadline. For $15 per page for a high school academic level and a 14-day term, this is a fairly standard industry price. Even a Graduate level paper is a low $26. Because of this, we do not understand why the quality of our papers is so poor.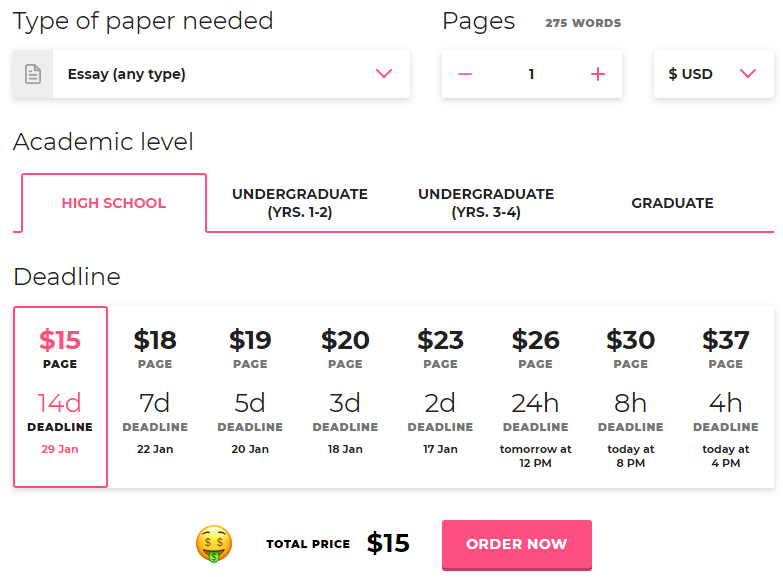 We did not find any information on discounts. Given that the prices are the same as in the whole industry, this seems rather unusual. For the average student, this may be too expensive for purchase papers here.
Summary
We do not recommend the services of EssayHave.com. The bottom line is this: they promised us a quality Master's-level paper and they failed. The paper was written in very basic English and the writer could not even get the formatting style right.