BestEssayTips.com Review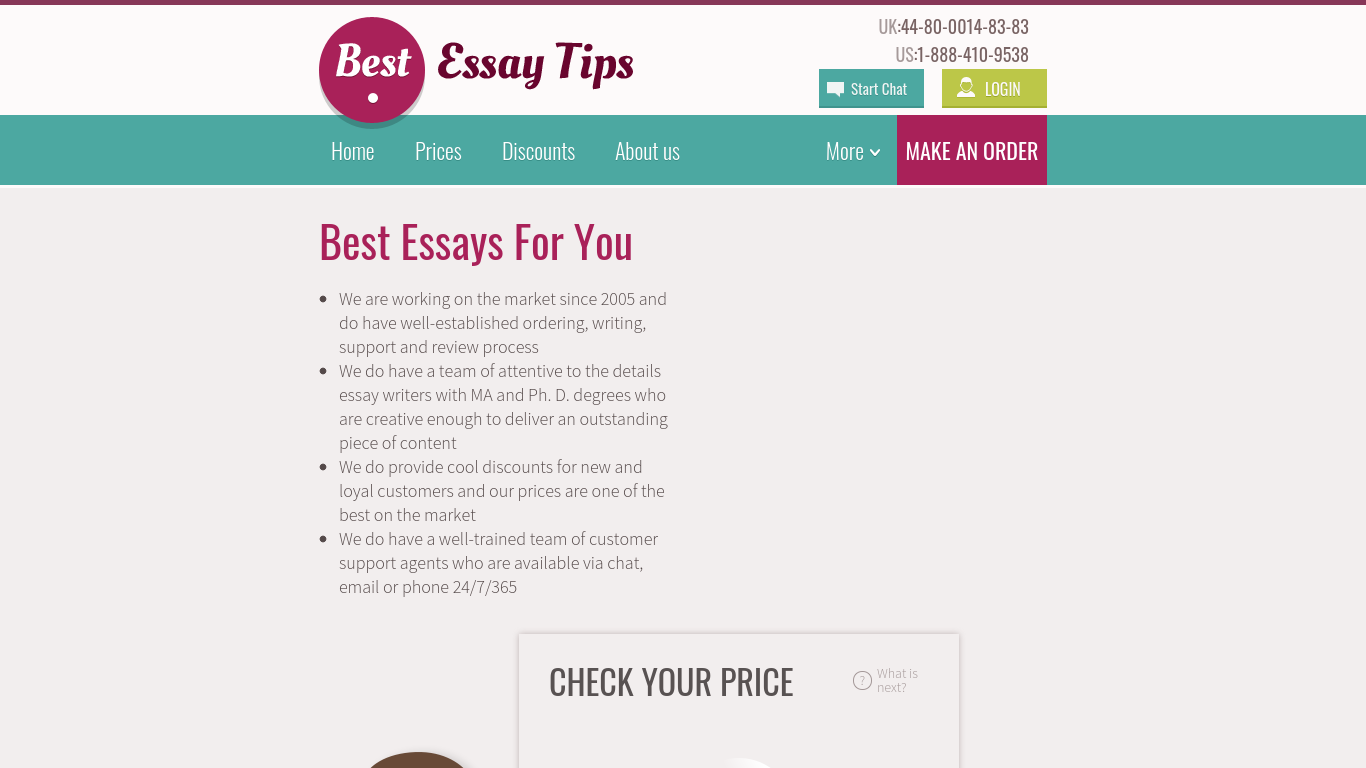 Price:

star star star star star_border

Service:

star star star_border star_border star_border

Discounts:

star star star star star_border

Usability:

star star star star star_border
7
General Information
There are a lot of academic writing services to choose from, but how can you tell if they are trustworthy? The simple truth is that in most cases, you can only find out if you order a paper from them. Fortunately, we did all of the dirty work so that you will not have to. For this review, we took a look at BestEssayTips.com, a relatively new entry into the custom writing service market. They offer a wide variety of services that focus primarily on college students. They claim to provide high quality writing on any topic and can meet even the tightest of deadlines. In order to determine whether there is any truth to all of this, we put the company to the test. See how we discovered below.
Usability
BestEssayTips.com has a very user-friendly website that contains all of the sufficient information. We liked that the content was organized in bullet points. By contrast, a lot of companies just throw out the text in the same manner as splattering paint on a wall. BestEssayTips also have a terms and conditions page that demonstrates a degree of transparency. The customer feedback was complete hogwash though. Those profile pictures were easily traced back to stock photo websites. In addition, we were not particularly impressed with the odd color combinations (maroon and greenish-blue?), but this is being a bit nitpicky.
Guarantees
Quality papers
On-time delivery
24/7 customer support
Zero plagiarism
Unique content
Secure payment methods
Specialization
As we noted, the layout of the website made it easy to find all of the information we needed. All of the services are spelled out. Their most popular ones include term papers, research papers, basic essays, and book reports. They can also handle dissertations, capstone projects, and a variety of other complex assignments. They also have a fairly useful blog that contains tips on writing essays. It is available free to both customers and the general public.

Our Order
The best way to assess a company's services is by sampling them ourselves. In this case, it meant ordering a custom paper. We requested a 5-page Master's-level paper with a 7-day deadline with the question: "Should the UK hold a second Brexit vote?" While it was ostensibly written by somebody with deep knowledge and background on the topic, it frankly appeared as though it were written by a college sophomore. The paper was properly formatted and the sources were solid, but the writer's own insight was not as deep as it should have been given that it was meant to be graduate-level work. In our judgment, it would have gotten a B+ if it had been an undergraduate paper, but probably a C+ in a Master's-level course.
Payment/Special Offers
BestEssaysTips.com charges is roughly average. For instance, a high-school level paper with a 10-day deadline of standard quality will cost $13.99. This is around $2 more than what many other companies charge. As with most companies, the prices they charge are based on such factors as the deadline, the complexity of the work, the page length, and the academic level. There is a user-friendly price table that lays everything out. Fortunately we did not have to jump through hoops or register an account for the simply privilege of finding out how much the paper would cost. This is often a paper with other websites.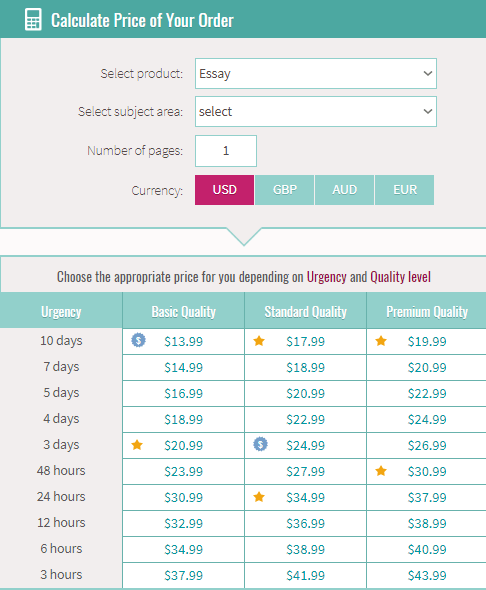 They have a few features such as VIP support, proofreading, or a top 10 writer that can be free depending on the deadline and quality level that the customer chooses. They also provide a 15% discount for all first-time orders, which is fairly standard in the industry. They also offer a loyalty discount program based on the total number of pages the customer accumulates across all of their combined orders. The discount starts at 5% once they reach 15 pages, 10% after 50, and 15% after 100. While offering any kind of discount is a good thing, there are other websites that provide far more generous terms.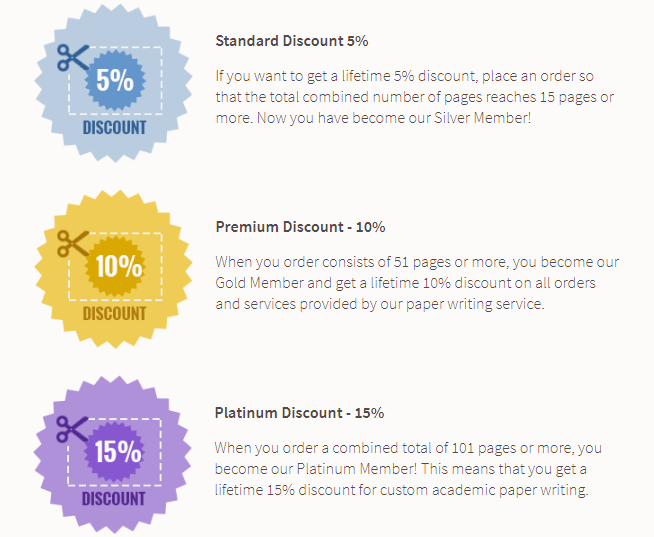 Free Extras
Revisions
Title page
Reference page
Formatting
Summary
Based on our experiences with the BestEssayTips.com, we would probably only recommend these services to undergraduates. It is evident that while their writers mean well, they just do not have the expertise and knowledge required to put together a graduate-level paper of great depth. We believe college students will like their prices and services.