ProfEssays.com Review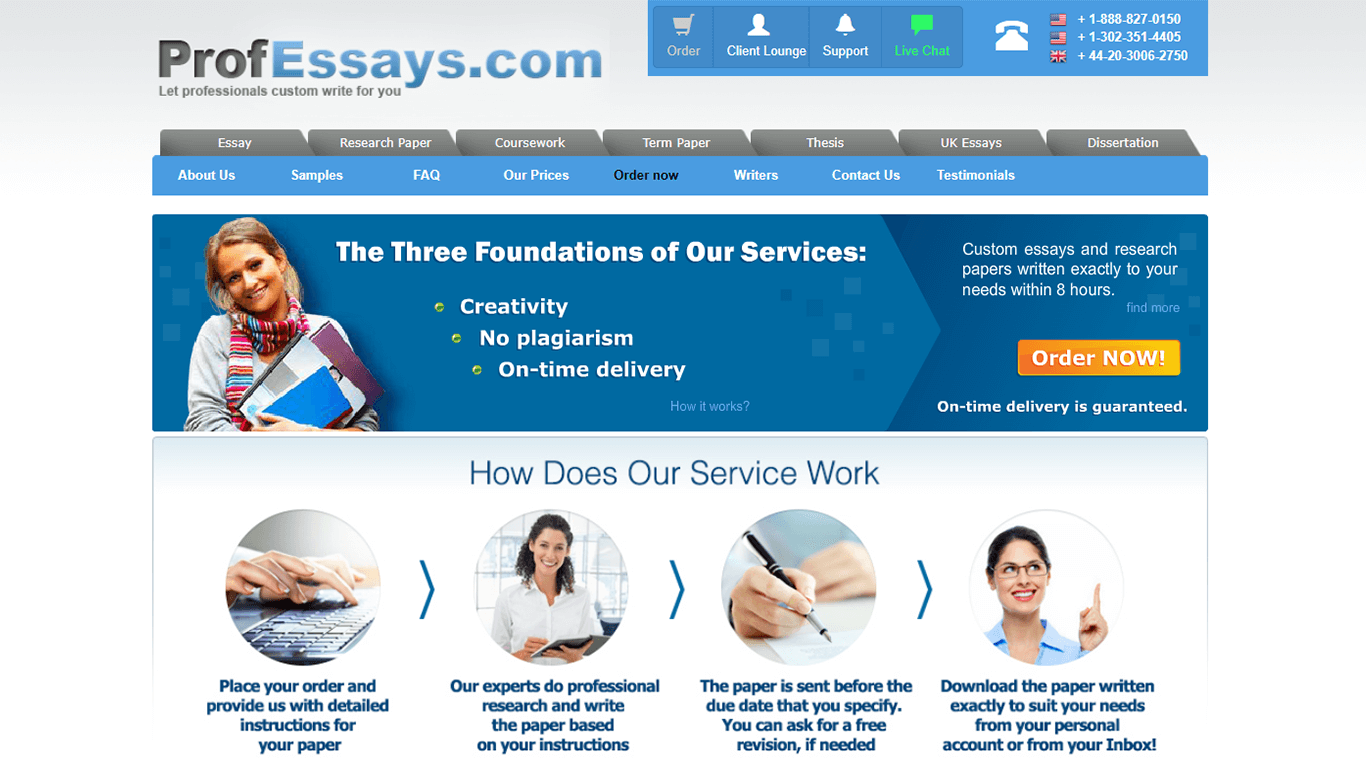 Price:

star star_border star_border star_border star_border

Service:

star star star_half star_border star_border

Discounts:

star star star star star_half

Usability:

star star star star_border star_border
5.5
General Information
For this review, we are taking a look at ProfEssays.com. According to the information on its website, the company has been in existence 2003. Using Web Archive and Whois.net, we were able to confirm this. While putting together this review, we focused on such aspects as the usability of the website, feedback from customers, the professionalism of the customer support team, and the quality of the paper we ordered. To find out how they did, read further.
Usability
The way the website is designed is pretty basic. Unfortunately there is way too much pointless information on the homepage. It also does not help that it is written in small font, making it a challenge to read it. In all likelihood customers going to ignore all of the text and go straight to the main menu. They have a page that is ostensibly dedicated to prices, but when you actually read it there is actually no information about it. In addition, the space where there is supposed to be a price calculator has been left blank.
Guarantees
ProfEssays.com provides customers with several guarantees. For instance, they state that their customer support team is available 24/7 to assist customers. They also guarantee that the writers will follow the customer's order requirements. Finally, they use a very reliable plagiarism software tools which ensure that all of their papers are 100% original.
Specialization
ProfEssays.com is devoted to helping students of all academic levels with their homework assignments and writing tasks. When you look through the website you will find links to pages that detail all of their services, including term papers, book reports, dissertations, and much more. Aside from describing each service, all of the pages provide information about the ordering process as well as their writers. There are also several pages that provide writing tips, but aside from being redundant, the amount of information is pretty scarce.
Order Process
According to the ProfEssays.com website, they only employ writers with advanced degrees. We cannot confirm that any of this is true. In fact, based on the customer feedback that we read, there are a whole lot of complains about how their papers are not as good as they should be if the writer were truly an expert. The majority of reviews are negative, with some of the more comment issues being with the grammar and writing style. In particular, it was consistent with writers who speak English as a second language.

In order to get the best possible idea about ProfEssays.com's quality, it was important that we purchase a custom paper ourselves. The order form was needlessly complicated, forcing us to contact a customer support agent. Whoever we chatted with clearly did not speak English as their native language. They suggested that we attempt to access the website through a different web browser. We did and were finally able to figure out how much our paper would cost. There are no excuses for their broken links and glitches.
We got our order by the deadline and it was free of plagiarism, but those were the only positive things we can report. The structure of the paper was a mess, there were a whole of strange word choices, and grammar mistakes that no native English speaker would have made. Although we have no reason to believe ProfEssays.com is scamming their customers, they are not entirely forthright about their services. Simply put, the quality of the writing did not meet our expectations.
Payment/Special Offers
As we noted, there are a whole lot of issues as it relates to ProfEssays.com's prices. There is no way to get a price quote because the calculator has either been removed or is broken. We have no idea how they have not noticed. They operate on a bidding system, which means you will not know how much the paper will cost until you actually place the order. Once you do, the writers present their bids. You are free to look at the writer's profiles and reviews before deciding which one to choose.
There are a lot of reasons why customers might not be fans of this bidding process. For one thing, it is not a simple matter of filling out the form, paying a predetermined amount and being assigned a writer. By having writers bid on the orders, it has the potential of causing delays, which can be a real problem if you have an urgent order. Also, make sure you are okay with the completed order before you confirm the payment because once you have confirmed the payment, you will not be able to request revisions if you are not satisfied.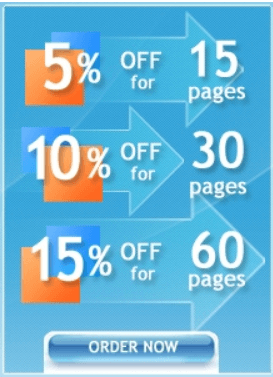 Free Extras
ProfEssays.com provides customers with all of the freebies that they have come to expect such as a title and reference pages, a table of contents, and formatting. Another nice thing is that they count 320 words as a page compared to 250 - 300 that a lot of other companies regard as one page of work.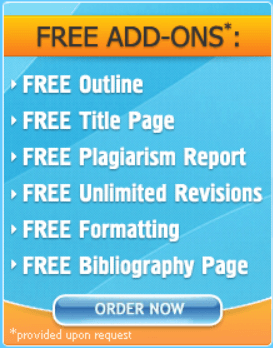 You can also request a premium writer, but there is a charge associated with it.
Summary
Whenever we provide a review of a custom writing service, we do our best to present everything in a fair and balanced way, which means highlighting both the pros and cons. In this particular instance, we really could not find any positives. The customer support team needs to be better trained and they struggle with their English, the website does not seem to be compatible with Internet Explorer even though it is the most popular web browser. Most importantly, they failed to deliver a high quality paper. We would not recommend ProfEssays.com.com to students.