EssayShark.com Review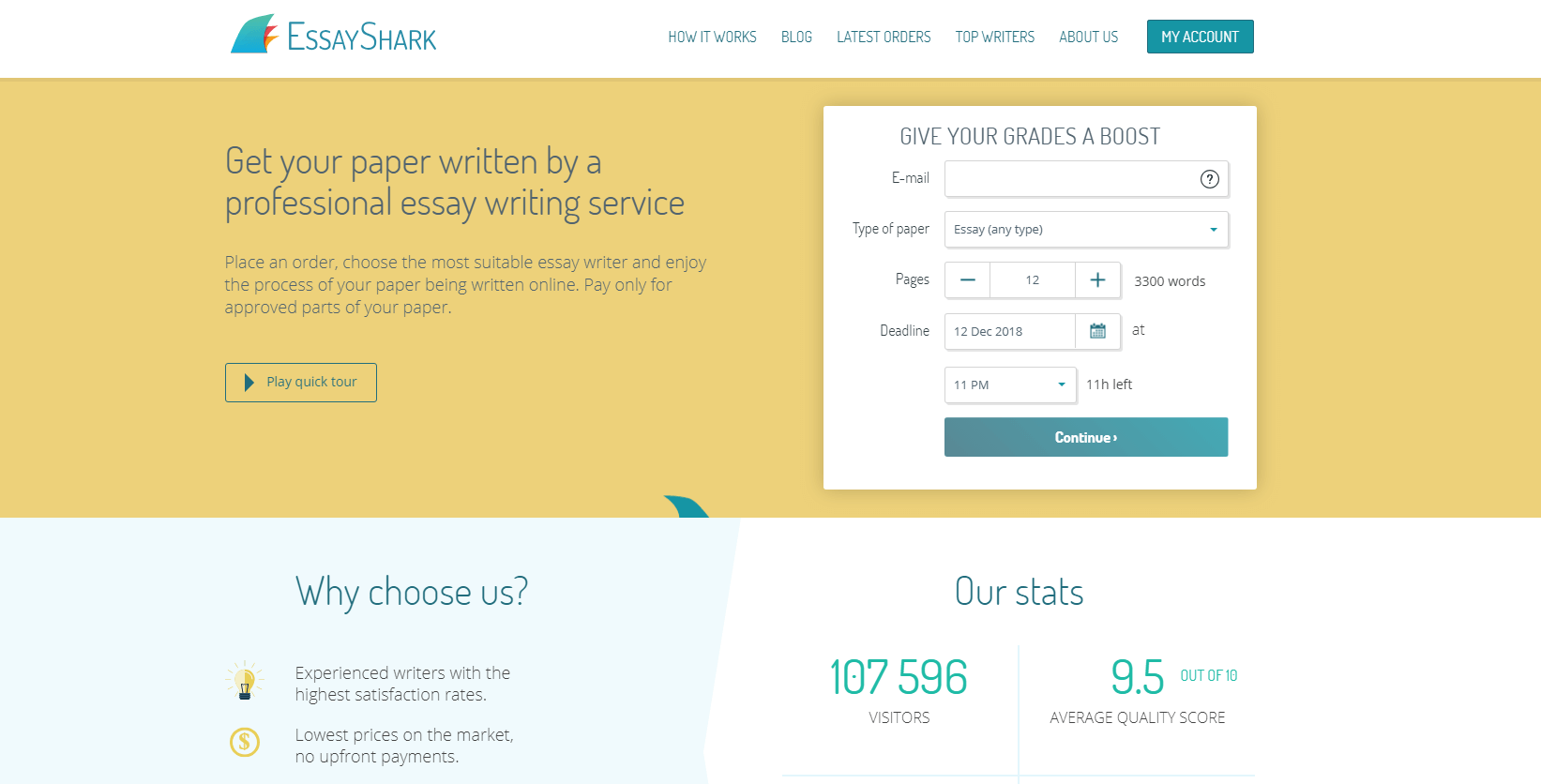 Free revisions:

unlimited
Price:

star star star star_border star_border

Service:

star star star star star_half

Discounts:

star_border star_border star_border star_border star_border

Usability:

star star star star star_half
6
General Information
If you are in need of custom academic writing, there are plenty of companies to choose from. Most customers are looking for a service that provide high quality writing that is affordable and free of plagiarism. Does EssayShark.com have what it takes to satisfy its customers? Our job is to help you find out by assessing this company and providing recommendations. Check out our review.
Usability
Our first impression is that the website could use some improvements. For one thing, there is just way too much going on with it. It contains irritating flash animations and when you scroll down it takes forever to get to the bottom because of blocks upon blocks of useless text. The other problem is with the method in which the papers are assigned. Instead of making sure the order goes to the most qualified writer, EssayShark.com operates on a bidding system in which all of its writers are free to place a bid regardless of their academic background. All these bids and messages from writers pop up, like hungry vultures circling from above. Worst of all, when you attempt to communicate with them, they take forever to respond. If the goal is to make things more convenient, this system is doing precisely the opposite.
Guarantees
EssayShark.com provides several guarantees such as custom papers that are free of plagiarism. They also have 24/7 customer support to assist whenever a client needs it. However, they make some guarantees that are clearly only half true, such as the claim that every order is completed by an expert. An expert in chemistry is not going to have the abilities to complete our paper, and yet it did not stop them from placing a bid.
Specialization
EssayShark.com does not have a page dedicated to listing its services, but the homepage does provide you with some insight. They can write essays, book reviews, speeches, PowerPoint presentations, term papers, capstone projects, and much more. In theory they can handle any subject and cater to students from all academic levels. Aside from writing services, they can also editing and proofread your papers.
Order Process
In order to determine whether a company is as good as they claim, we purchase one of their custom papers. In this particular case, we ordered a college-level research paper on the 1960s Women's Rights Movement. It was to be 6 pages long with a 10-day deadline. We also asked for at least 5 reputable sources and APA formatting. In order to determine whether the bidders were actually paying attention to our instructions, we specifically stated that we only wanted a female to write the paper. In spite of this, we got bids from males.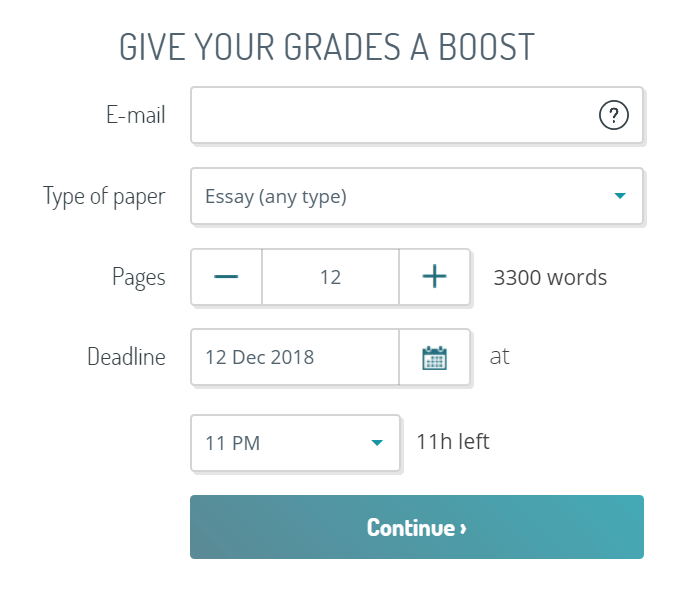 As for the paper itself, it was a lazy effort by a writer who clearly did not have the right qualifications. The observations were simplistic and even though the focus was supposed to be on the 1960s, the writer included information from the 1970s as well. A lot of the information seemed to come from Wikipedia, which is unacceptable. While the paper was not plagiarized, it was clear that the writer just paraphrased everything and did not include any of their own personal insight. This was definitely a C paper at best.
Payment/Special Offers
Because of their bidding system, the website does not contain a chart that makes it easy to find out how much a paper will cost based on factors such as the deadline, type of assignment or academic level. They do have a progressive delivery feature for lengthy assignments, which is something that students might find convenient. Another positive is that EssayShark.com allows you to pay using secure methods such as PayPal, MasterCard, Visa, and other major credit cards. Based on this, we are confident that this company is not attempting to scam you.

Our paper cost around $20 per page - which is not very reasonable for college-level work with a 14 day deadline - and there were not any first-time discounts or seasonal promo codes to be had.
Free Extras
EssayShark.com does deserve some credit for offering some freebies that can at least decrease the odds that you will receive a poor quality paper. For instance, they provide a free preview of your order as well as unlimited revisions. They have a handy plagiarism checker that ensures that your paper is unique. Finally, you can download their app for free, which is compatible with both iOS and Android.
Summary
Based on our experiences with EssayShark.com, we cannot recommend their services if you are looking for high quality work at affordable prices. Our main concern is that the bidding system does nothing to guarantee that your paper will look its best, and the fact that our paper was lousy is clear evidence of this. They can choose a writer for you, but they will charge you for this privilege, which is not very fair. You can definitely find better deals out there if you shop with other custom writing services.